Promotion Insights May: Agility and Microservices
David Hartery
Content Lead
As the world tries to recover from an exhausting pandemic, there are some words that have already started to replace terms such as quarantine, symptoms and PCR test. Key among these — as we face into uncertainty and evolution — is agility: the ability to act fast and react to changes. 
It's not only in the business context that agility is the staple of most conversations:
This focus on agility isn't confined to startups or even the tech sector. It is echoed from almost everywhere. It's no surprise then that the expectations for the agility of a company's tech stack have risen to a whole new level. Businesses want their software side to be as agile as possible because they know how costly it is to rely on legacy architectures.
The increasing demand for tech agility has nudged businesses toward reconsidering their monolithic architectures, transitioning into flexible and scalable microservices-based architecture. 
Unlike monolithic architectures, in which data is stored in a centralized location, microservices divide a large application into smaller independent parts, with each part having its own realm of responsibility. 
To address a user request, a decentralized application has the ability to engage many internal microservices to create the response. That means businesses don't need to worry about long outages anymore.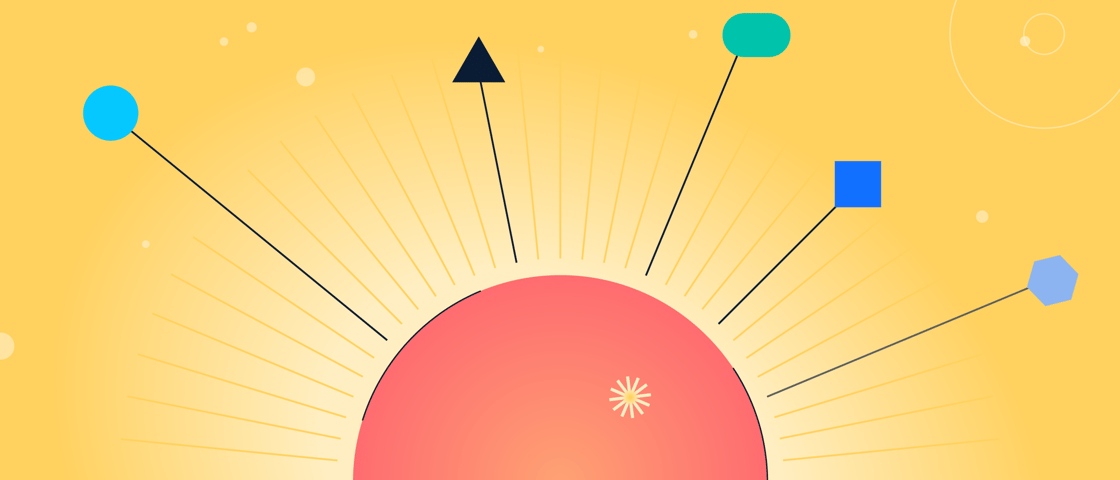 Spotlight on… microservices
Microservices is an application architecture approach in which a set of small, autonomous services interact with one another through a shared fabric. 
Each service is a separate codebase, communicating with others using APIs (Application Programming Interface.) Every microservice hosts its own datastore. The granular functionality of microservices enables businesses to scale up without having to allocate a large sum of their resources. 
Microservices architecture is an ideal way to develop faster and more efficient solutions to meet the evolving expectations of customers and users. Loosely coupled microservices ensure quicker app development and rollout, enabling companies to 'fail fast' and adhere to their agile product timelines. 
Imagine your business owns an online shop. Using a microservice-based architecture, you will be able to minimize your time-to-market product launches, boosting your productivity and creating a seamless customer experience.
Microservices can help companies build solutions around their very specific requirements, rather than having to compromise due to monolithic architecture limitations. Businesses can streamline their workflows through the continuous integration of different microservices.
Findings from a recent survey on 'Application Modernization' indicate the importance of microservices for enterprises in different regions. The results of the survey show U.S. respondents define app modernization as using microservices architecture in the cloud. The same study demonstrated that all respondents saw container-based, cloud-hosted microservices as the future of their application estates.
The decision to migrate from a monolithic architecture to a microservices-based cloud architecture can bring a business to a crucial decision-making crossroads: Build vs. Buy. 
Leaders of a business must decide if they want to replace their legacy architecture through developing in-house solutions or building an integrated toolkit of third-party solutions. 
Traditionally, companies relied on their own capabilities to fulfill their technological requirements. However, more and more businesses are creating an ecosystem of microservices, which allows them to buy their required solutions from different vendors. 
One of the primary reasons behind the declining allure of in-house solutions is their ongoing cost which increases significantly as the business develops. This includes:
CapEx: The cost of developing or providing non-consumable parts for the system (infrastructure, tools, software or hardware).

OpEx: The ongoing cost for running a system. These costs are usually referred to as 'hidden costs' because most of them are unknown at the outset of developing an in-house solution (maintenance, support, recruiting new developers).
The combination of these two types of expenditures has encouraged many businesses to buy their required tech solution. Moreover, many companies have realized that creating a toolkit of third-party microservices can ensure they will have cutting-edge tech solutions at their fingertips.
Of course, you can't - and shouldn't - trust any vendor. If you decide to buy your tech solution, you should ensure you pick a reliable vendor which can fulfill your existing requirements and do the research and development that you need to future-proof your solution.

"The benefit of micro-services architecture coincides with the business benefit, and is what clients appreciate the most: the possibility of swapping a specific service - for whatever reason - in favour of something new, without affecting the rest of the architecture drastically.".
Alex CanessaHead of Engineering at Digital Detox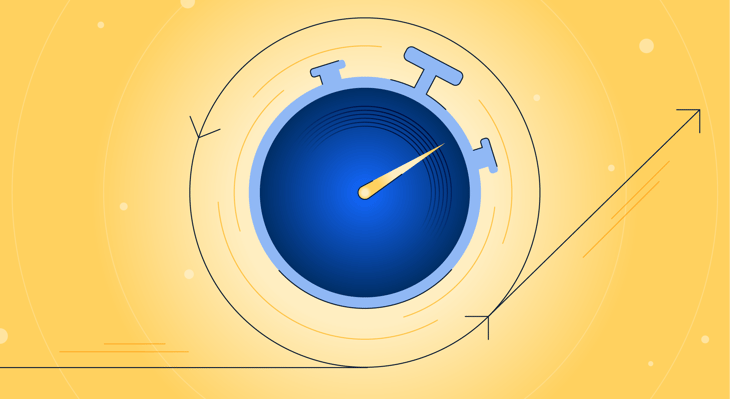 Agile promotions
An important element in measuring the agility of a company is their ability to address their end users' problems and concerns. Promotions can be ideal mechanisms for showing how rapidly a company is capable of reacting to what is happening out there.
With gasoline prices at record highs, consumers are facing difficulty filling up their cars with fuel. Some businesses have realized the fuel concern of their customers, trying to address it through meaningful promotions. Also, it's the time of year when road trips peak and gasoline promotions can be alluring more than any other season. 
Walmart has launched a promotional campaign for Walmart+ members in the form of gasoline discounts. The giant retailer has announced Walmart+ members will receive an immediate discount of up to 10 cents on every gallon of fuel they purchase at participating stations. It is an effective promotional strategy to engage with customers even when they're not directly buying from your brands. Walmart is running the campaign in Exxon and Mobil, Walmart and Murphy and Sam's Club gas stations.
The convenient store owner, GPM Investments, is also offering their customers gasoline promotions. The Richmond-based company's loyalty program members can receive exclusive limited-time offers to save money at the pump. The "100 Days of Summer" kicked off on May 18. It is debuting GPM's "Buy More, Stack More, Save More" perk, which allows loyalty members to save on fuel by "stacking" savings of up to $1 off their next fuel purchase, for up to 20 gallons of fuel.
The other brand that aims to leave a sweet taste in motorists' mouths is Krispy Kreme. The company has set the price of a dozen Original Glazed® Doughnuts at the U.S. national average for a gallon of regular gasoline. According to the company's Chief Marketing Officer Dave Skena, "while Americans deal with the rising PPG – price per gallon – of gasoline, we're lowering our PPOG – price per Original Glaze." 
These are very interesting case studies for adjusting a promotion based on an outside factor that is constantly fluctuating.
So what's the lesson? Promotions can maximize brand loyalty when they tap the real concerns of consumers. Once these concerns are detected, the company should be agile in responding to them in the most effective and engaging way. 
It's not only about the agility in decision making but also the tech stack agility and scalability to execute a promotional campaign without any friction.
Partner Spotlight: Segment
Speaking of agility, we've just released a major update for our Segment integration which opens up a huge range of possibilities for businesses. Marketers can now use Talon.One and Segment to build rich, engaging campaigns with a simpler end-user experience.
The integration adds a host of new features and capabilities thanks to tighter integration and improved interoperability. Brands can build smart audiences using any custom Segment event, and use them to deliver personalized promotions for individual customer profiles. This is all possible without having to leave the Segment UI. Read more here!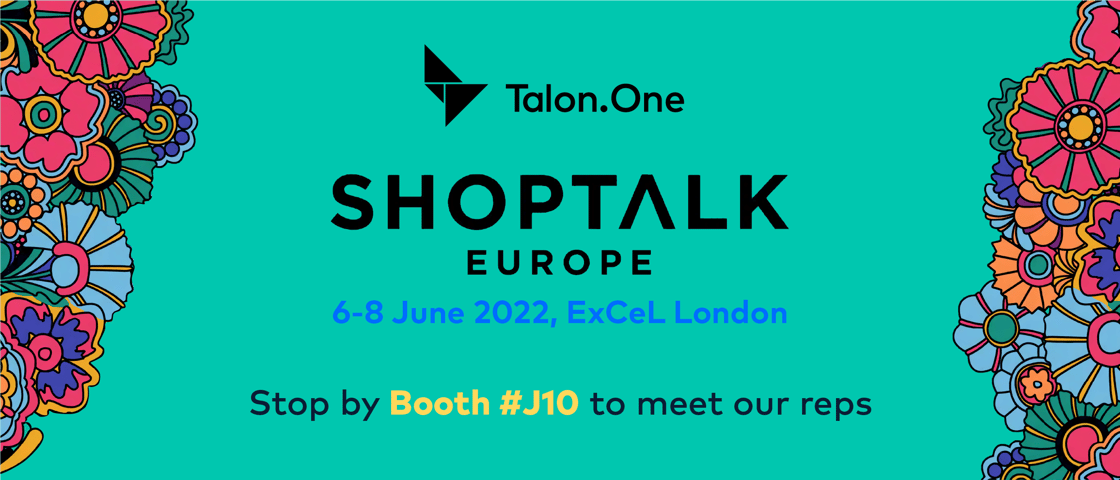 London calling! Shoptalk Europe, here we come!
We're excited to be joining commercetools at Shoptalk Europe - the retail event for industry pioneers! 
Catch us at booth J10 to learn how we're working together to level up our clients' promotion and loyalty strategies. We'll be on hand to share our expert knowledge on promotions and composable commerce. 
Going to Shoptalk and want to speak to a Talon.One rep? Book a meeting here!
That's it for this month.
Have a great day and stay healthy.
Monthly Newsletter
Every month, I share an insights newsletter with thousands of marketers.
David Hartery
Content Lead at Talon.One
The World's Most Powerful Promotion Engine
BERLIN
Wiener Strasse 10
10999 Berlin
Germany
BIRMINGHAM
41 Church Street
B3 2RT Birmingham
United Kingdom
BOSTON
One Boston Place, Suite 2600
02108 Boston, MA
United States
SINGAPORE
1 Scotts Road, #21-10 Shaw Centre
228208 Singapore
Singapore